Destined for an Early Grave
by
Jeaniene Frost
My rating:
5 of 5 stars
Reviewed on 01/25/2012
The plot -
Cat and Bones are married, Cat is off her job and life couldn't be more sweet. Right? Righ??? No, cose now cat is having these dreams about a blond and dangerous vamp. I know, what you'r going to say, but no, it's not Bones. It's a French called Gregor and guess what? He says that he is cat's real hubby. This couldn't get worse right? Right???? Wrong again, Greg is called dream snatcher for a reason, he snatch people from their dream. Pretty cool right? Well, he is a mean master vamp and he's now after Cat. Tricky thing is, how she going to run from him when he can find her so easy? Pretty Fred Kruger right? That's what I thought too. LoL
The Characters-
We see the characters over a different light and even tough this is the 4 book I got really surprised with it. Oh, Queen Marie is in it and she is sooooo cool. I was intrigued my her in the prequel and now I can say, this is a kick ass character and I sure want to see more about her in this series. Cat is jumping the gun as always and Bones, is , well, do I really need to say how awesome he is???? Ok, he is , he is, he is wonderful and I get week on the knees just thinking of him. Now It's the time for us to meet another hot Bones. I give you the hot and sexy Andrew Stetson
Oh, he is so hot, so, so, oh my,, Oh, I can't take it
Somebody catch me.
The Written -
Fabulishous, simply fabulishous. I'm even going to make me a T-shirt that says it. I S2 Jeaniene Frost.
This will go great with my Cat kicks Ass Jacket
and my Bones' Been Here panties.
The recording for the Audio Book -
This is getting really old. This girl is amazing. Queen Marie has this so, totally perfect accent. Vald's just sopt on. I love this chick. That's all I'm saying.
Considerations -
We can lie to people all we want, but the worse liar is the one that lies to itself. We see trust issues here and how we need to forget what people expect you to be and just be yourself. Follow your heart and all that crap. Found out who you truly are and own it. Oh, and lets just not forget that people don't read minds and even those who read can't always know what you're thinking and feeling unless you tell them. Bigger damages are made by what you don't say then what you do say. Didn't we learn anything with Wuthering Heights????
This reading is part of the following reading challenges: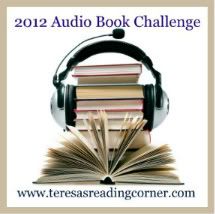 View all my reviews